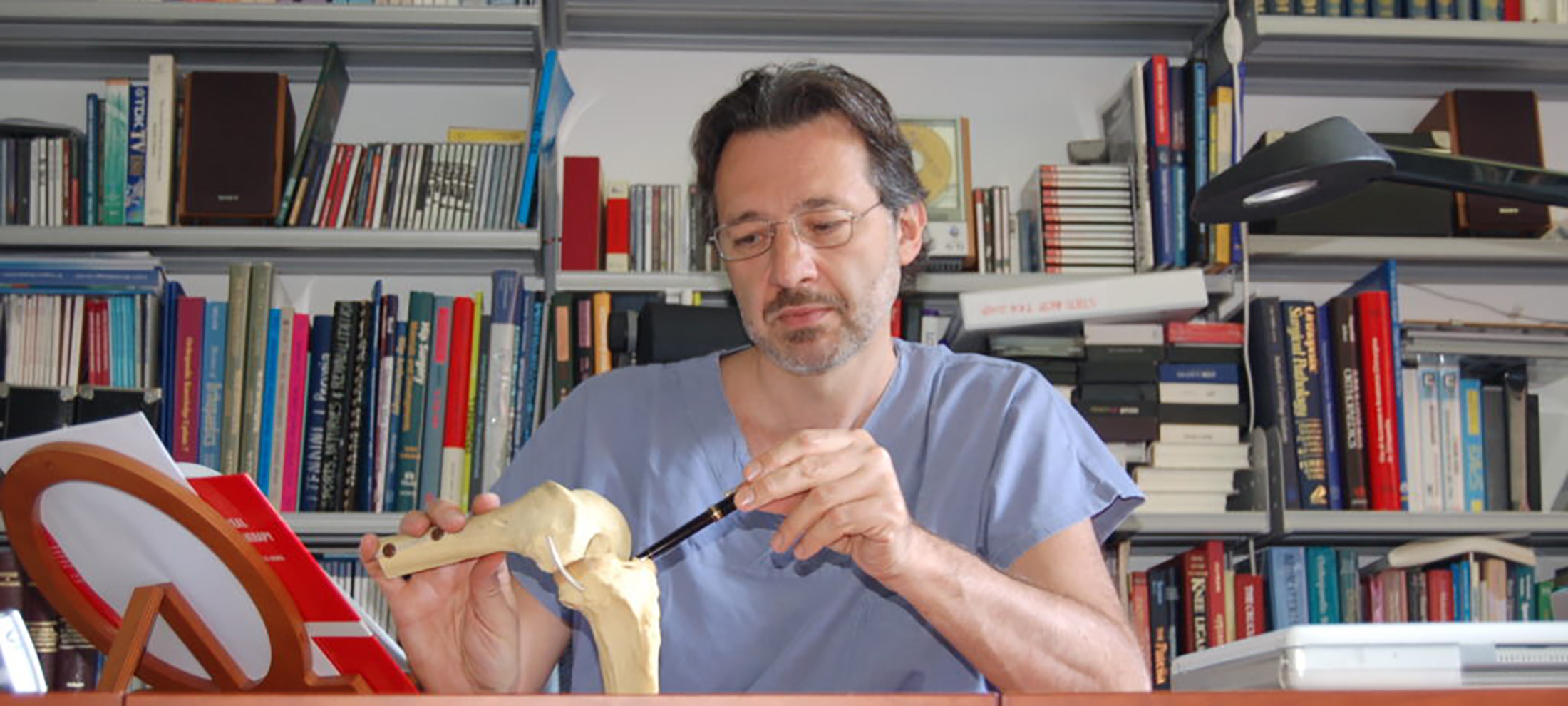 About Professor Sansone
Professor Sansone studied at  the Catholic University in Rome, and graduated with an experimental thesis on the repair of lesions to the meniscus cartilage.  He specialised in Orthopaedics, and presented an experimental thesis on osteochondral knee grafts. 
After working in various hospitals abroad (in the USA and Germany), he returned to Italy, and in 1988 he set up and then directed the knee surgery department at the San Raffaele Hospital in Milan.
From 1996 to 2000 he worked as Director of the Orthopaedics Division at the San Raffaele Hospital in Rome.  He was then appointed to the post of Head of I section of the Orthopaedic Clinic based at the Galeazzi Orthopaedic Institute in Milan.
From 2004  to 2009 he directed the  Orthopaedic Clinic of the University of Milan, based at the Humanitas Clinical Institute, in charge of a team of orthopaedic doctors, treating more than 20,000 patients each year.  At the beginning of 2010 he became the Director of the University Department at the Galeazzi Orthopaedic Institute.
His main fields of clinical interest and research are knee, shoulder and foot pathologies, and sports injuries, although at his clinics in Milan he receives and treats patients suffering from a wide range of conditions (congenital and acquired deformities, inflammatory and degenerative joint diseases amongst others).
Academic Career
In 1991 Professor Sansone became a University Researcher, and began teaching the specialist orthopaedic degree course at San Raffaele, Milan. 
In 2001 he became the Associate Professor of Orthopaedics at the University of Milan, and he is now responsible for teaching and assessing the degree orthopaedic course, as well as teaching and examining the residents who have specialised in orthopaedics. Since joining the University he has participated in, and directed, various research projects – the results of which have been published  in all the major medical journals.
He is regularly invited to speak and moderate at International orthopaedic conferences worldwide.
Other Medical Interests
Professor Sansone is particularly interested in innovative and emerging methodologies in the fields of implant and reconstructive surgery, tissue engineering and tissue repair.  He has been asked to participate in various project teams for the improvement and development of knee and hip prosthetic designs.